Cairns Accommodation Search
For Cheap, Luxury or Discount Hotels around Cairns
Welcome to our guide on the best accommodation options in and around Cairns in Queensland, Australia. Whether you're visiting for a short vacation or an extended stay, you'll find plenty of great places to stay in the region. Here are some of our top picks:
1. The Reef House - This luxurious beachfront resort in Palm Cove offers stunning ocean views, spacious rooms and suites, and top-notch amenities like a spa, two swimming pools, and a restaurant serving gourmet cuisine. It's the perfect place to relax and unwind in style.
2. Cairns Coconut Holiday Resort - This award-winning holiday park offers a wide range of accommodation options, from camping and caravan sites to cabins and villas. With plenty of family-friendly activities on offer, including an aqua park, giant jumping pillow and mini-golf, it's a great choice for those travelling with kids.
3. The Peninsula Boutique Hotel - This adults-only hotel in Port Douglas offers a romantic, intimate setting with just 34 rooms. With a beautiful location overlooking Four Mile Beach, a rooftop terrace with a plunge pool and a spa, it's perfect for couples seeking a luxurious getaway.
4. Cairns Colonial Club Resort - Located just a few minutes from the city centre, this tropical resort offers 345 spacious rooms and suites set amongst 11 acres of lush, landscaped gardens. With three large lagoon-style swimming pools, multiple restaurants and bars, and a range of recreational facilities, it's a great choice for families or groups.
5. Silky Oaks Lodge - This eco-luxury retreat in Mossman is set among the rainforest canopy, offering a unique and tranquil getaway experience. With just 50 rooms, it offers a peaceful and intimate setting, with a restaurant serving gourmet cuisine, a day spa, and access to nearby natural attractions like the Daintree Rainforest and Great Barrier Reef.
These are just a few of the many great accommodation options available in and around Cairns. With a wide range of options to suit every budget and taste, you're sure to find the perfect place to stay for your next visit to this beautiful region.
This is the worlds leading discount accommodation cross search engine

save up to 80%


This is the same set of services most travel agents use, Free to bookmark and share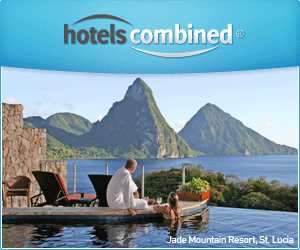 This is the site for Cairns Queensland . Are you searching in the right Australian Region?
MOVE PORTAL